July 3rd, 2008 Posted in
photo
,
writing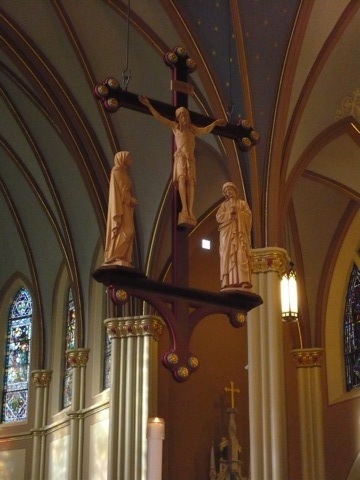 Jesuit ordinations generally happen in June, and this year was no exception. I found myself thinking about my own ordination in 1974 and dug out something I'd written twenty-five years later. I doctored it up a bit and want to share it with you.
What have I learned from being a priest? I've had lots of experiences and some lessons stand out. The first is that people — myself included — are simultaneously more fragile and more resilient than I'd suspected. I've also learned that while sound theology is important, kindness is more important. Along with that, I've come to believe that God is much less serious and pays far less attention to human failings than I'd thought.
I'm also learning that I am more connected to the whole human family than I know how to express or live out, that the sacraments are about all our life with God and each other, that Jesus is the only real priest who deserves the name, and that I can be a good priest only if I remember where my calling comes from (God) and who it's for (the people).
I know there's more to learn, of course. But I'm thankful God's been teaching me these lessons. I've  discovered that he's a very patient and forgiving teacher.